PRODA-klasser i vinterferien!
                          mandag 01.03 – fredag 05.03 arrangerer PRODA Rogaland online klasser på Zoom!
mandag 1.mars kl. 10:00 – 11:00 gaga med Shi Pratt
tirsdag 2.mars kl.17:30 – 18:45 ballett med Laura Rae Bernasconi
onsdag 3.mars kl.10:00 – 11:00 gaga med Shi Pratt
torsdag 4.mars kl.17:30 – 18:45 ballett med Laura Rae Bernasconi
fredag 5.mars kl.10:00 – 11:00 gaga med Shi Pratt
Sted: Online via zoom!
NB! Link til klasse blir gjort tilgjengelig dagen før på PRODA Rogalands hjemmeside.
VELKOMMEN!
Om pedagogene og klassene:     
Shi Pratt
Shi Pratt is an Oslo based choreographer, dancer and teacher. She has danced for several dance companies in Israel, including Batsheva, Vertigo Dance Company and Inbal Pinto & Avshalom Pollak Dance Company, as well as in the independent choreographers scene. She has danced for projects in companies across Europe and Scandinavia, and is continuously engaged in her own creations. She has been commissioned by various dance companies, festivals and universities to create new pieces. Shi has collaborated with celebrated dance artists, dance companies, musicians and filmmakers in Israel, Europe, Scandinavia, Zimbabwe and the United States. Shi is a certified teacher in Gaga, GYROTONIC® and GYROKINESIS®, and teaches ToolBox -a movement research class. Since 2008, she has also created and performed under the banner of the company Karlsen-Pratt. Shi holds a Master in Choreography degree from Oslo National Academy of the Arts (KHiO).
Om klassen:
Gaga classes offer a framework for users to connect to their bodies and imaginations, experience physical sensations, improve their flexibility and stamina, exercise their agility and explosive power, and enjoy the pleasure of movement. Gaga's movement language is developed by Ohad Naharin, house choreographer of Batsheva Dance Company, and is constantly evolving.
Laura Rae Bernasconi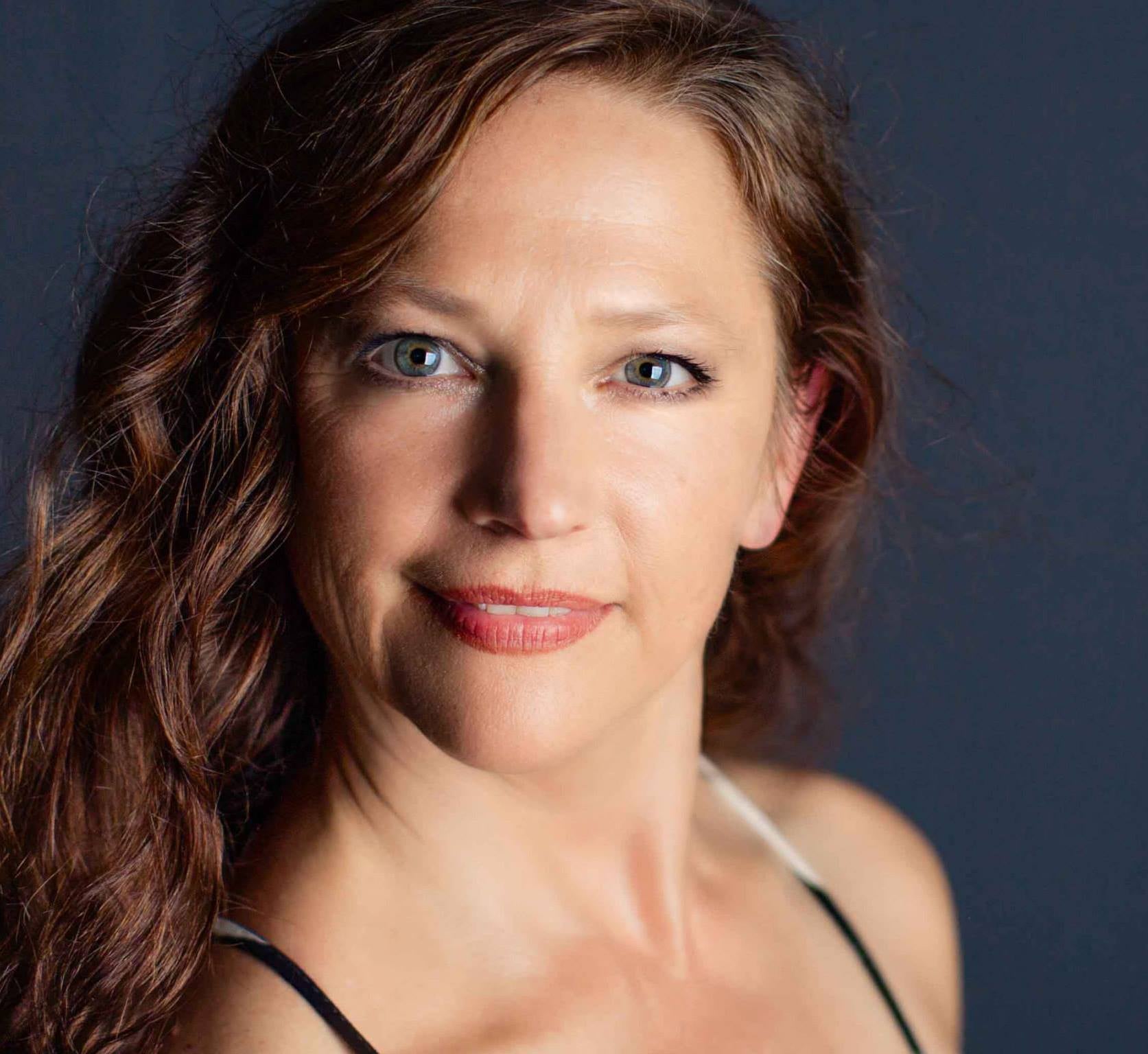 Photo: Christina Bernasconi Photography
Laura Rae Bernasconi is a contemporary ballet dancer, Odissi Temple Dancer, certified AcroYoga teacher (acrobatics, partner yoga, Thai massage) since 2008 and a Hatha Yoga teacher (in the Sivananda tradition) since 1990. She also teaches wellnessclasses and is a certified Shi'atsu therapist.
Laura has worked internationally teaching ballet, choreographing and dancing since 1990. Some of the companies and organizations for whom she has taught, including the Henny Jurriens Foundation, are the Norwegian National Ballet, Netherlands Dance Theatre, Studio Wayne McGregor, Alonzo King LINES Ballet, Scapino Ballet, Danish Dance Theater, Peridance Capezio Center, Balletakademien Stockholm, Bern Ballet, Tanz NRW, Ballet Mainz, ODC/San Francisco, Australian Dance Theater, Carte Blanche, Skanes Dance Theater, La La La Human Steps, Norrdans, Nord Netherlands Dance, Amy Seiwert's Imagery, Smuin Ballet, Yuri Zhukov, CODARTS, San Francisco School of the Arts, DeStilte, Thierry Smits, Zaccho Dance Theater, Krisztina de Chatel/Galili Dance/ -Dansgroep Amsterdam, Dance Works Rotterdam, Circle Rotterdam, Dansateliers Rotterdam, Korzo Theater, Koeln Dance Theater, Theatre Bonn, Stadtheater Giessen Tanz Theatre, Basel Ballet, Cathy Sharp Dance Ensemble, Stadtheater Linz, Bregenz Festival, Alonzo King LINES Ballet Company/Dance Center/Training Program/BFA Program Dominican Republic, Western Ballet, Peninsula Ballet Theater, Dance Theater International, Westlake School for the Performing Arts, South Bay Dance Center, Palo Alto Ballet, Carmel Valley Dance Space, Captivating Dance, San Jose Dance Theater.
Om klassen:
Laura has a healthful approach to ballet class that is rejuvenating, healing, repairing and uplifting. The objective is that the dancer begins to feel better in body, mind and spirit, encouraging growth and change toward homeostasis or excellent health within dance.
In Laura's ballet class, she encourages exploration of energetic patterns in the body and positive thoughts in the mind. The technique of Ballet Bernasconi stems from principles of the Alexander Technique, Feldenkrais, the Ilan Lev Method, Gyrotonic and Gyrokinesis, hatha yoga, sports psychology and martial arts. Laura focuses on individual needs of each student with support, empathy, love and mudita, or vicarious joy.