Til helgen blir det PRODA-klasser med Marso Riviere!
Fredag 4.november kl.18:00 – 19:30
Lørdag 5.november kl.10:00 – 11:30
Søndag 6.november kl.11:00 – 12:30
Sted: Speilet, TOU
VELKOMMEN!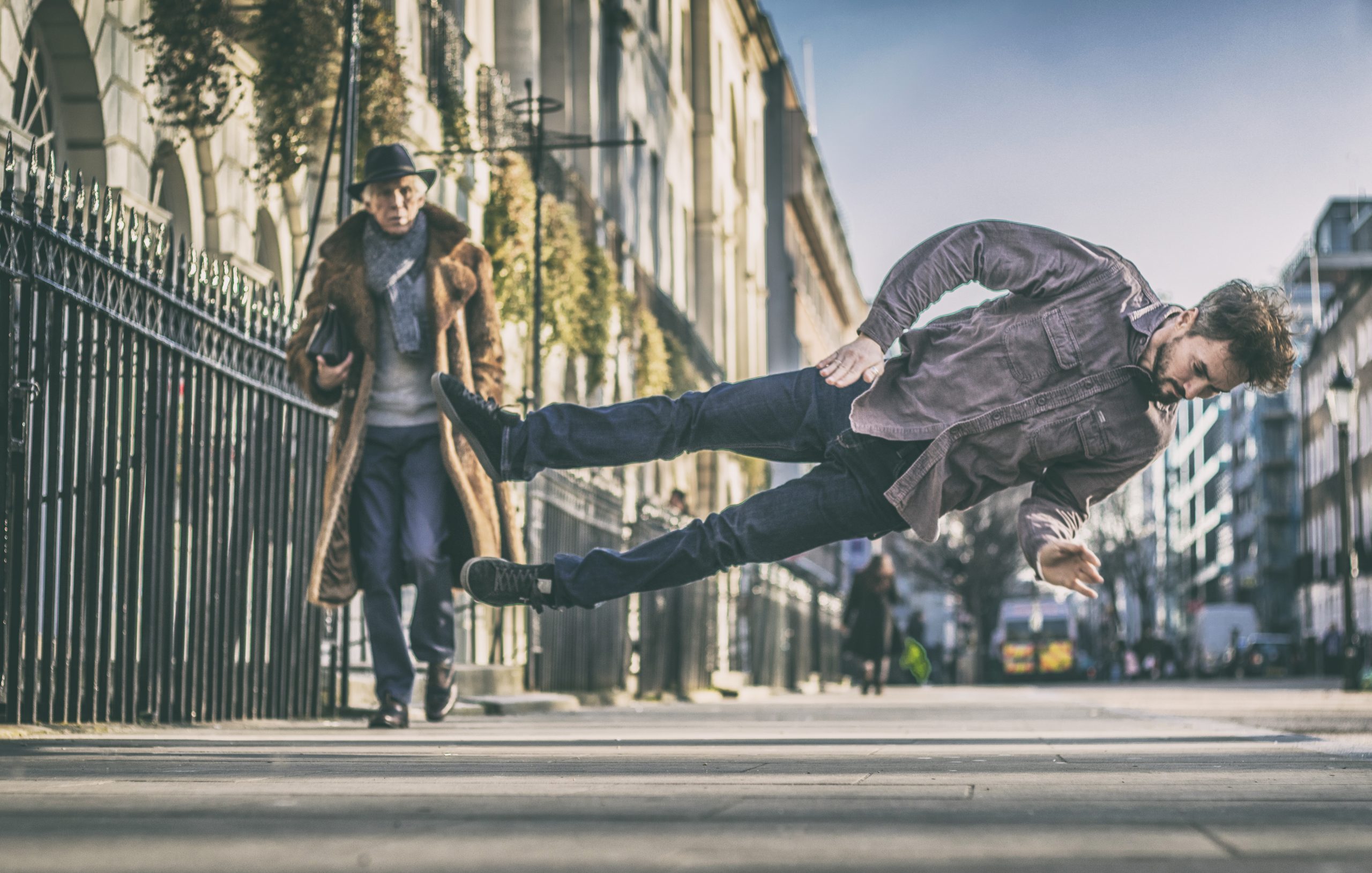 © Vladimir Gruev
Marso is known for his unique style of movement and deliver performance, education, and
residency work across the dance sector both in the UK and abroad. Based on an experimental and physiological approach to flow and travel, his signature style of work often evolves and is inspired from Martial arts, Breakin, Popping, Contemporary Release, Spirals, Yoga and various movement concepts.
«At the heart of my work is education and community. I believe that everyone regardless of
age or ability should have access to high quality dance opportunities.»
In today's abundant movement trends, movement roots focuses on the origins of various acro/soft acro movement techniques, conversations and questions are encouraged to open up about culture and where certain techniques may come from or be widely used beyond the scope
of social media trends.

We will explore how to flow between Breakin and other movement techniques, developing power from the ground up and through levels, stacking inversions, soft touch vs dynamic, as well as weight distribution and movement concepts through short improvisation, traveling sequences and technical drills. There will be short rep work sequences and we'll also focus on style and form vs free flow. I will give you tools to grow and develop your own movement style/improv/movement identity. Composition and musicality tools, repertoire from past creations will be shared and dissected during this research.